Dental Wellness Clinic is committed to excellence, teamwork, personal development and honesty, and we strive to achieve excellence in everything we do and say. We offer an atmosphere that is clean and technologically and educationally advanced.
We are a highly trained, experienced and well-educated team of professionals, and we make it a priority to learn, improve and stay up to date on new dental technology and techniques.We have built a dental space where every decision is made from the point of view of our patients.
Our team always strives to make your visits as transparent and convenient as possible by employing an affordable, results-oriented culture as well as a full scope of dental treatments. Any patient who visits us will always have multiple treatment options and we will help find the right procedure for you depending on your unique needs, preferences, budget and goals.
Our people set us apart. We're passionate, dedicated, and friendly. Oh yeah, and we're great at what we do!
"Modern dentistry can be life-changing. It is a constantly advancing field, with constantly evolving technology, technique, and material. We try to provide additional options, a more comfortable, pain free experience, and stable, lasting, beautiful results."
Dr. Nikhil completed his Bachelor's in Dental Surgery in 2007 and later pursued his Masters in Restorative dentistry and Endodontics, which is a specialty of dentistry involved with performing complex restorations/fillings, Smile Design and Cosmetic Dentistry and most importantly Root canals.
He has further undergone training in Microscope Enhanced Dentistry and is also associated as an onboard Consultant for various clinics across Mumbai. Due to the ever-growing need and requirements from our patients he has also completed courses in Implant Dentistry and is a certified Implantologist. Dr. Nikhil is committed to continual learning and investment in the most advanced dental technologies available to treat patients comfortably and accurately.
---
"My primary goal is to create a strong connection with my patients, to understand them better and to offer a customized experience that exceeds their expectations and enhances their lives."
She has completed her Bachelors in Dental Surgery in 2007 and has been actively treating patients ever since. She has further undertaken training for performing esthetic dentistry procedures including tooth-like fillings / restorations, Ceramic veneers / Crowns . As a dental professional , she tries to stay updated on the latest advancements in dentistry to provide suitable treatment options to her patients.
She recognizes that, many patients may not be completely comfortable with visiting a dentist. Hence, she endeavors to make dental visits a   low-stress experience with minimal discomfort.
"A wide and bright smile can change the world and a passionate pediatric dentist can give your child that smile. Practicing exclusive pediatric dentistry is the most enriching journey. Waking up each day to put a smile on every child's face is a privilege."
Dr. Krupa Doshi completed her Bachelor's degree from Rural Dental College, Loni in 2013 and went on to complete her Master's in Pediatric and Preventive Dentistry from M. A. Rangoonwala Dental College and Research Centre, in 2018. She immediately started her journey as an exclusive pediatric dentist, providing the most fun, comfortable, pain-free and enjoyable experience a child can have at a dental office.
Her aim is to provide comprehensive oral health care for children with dental problems. She genuinely believes that "A dental visit in time saves nine", and further abides by preventive measures for children who can be saved from rapidly progressing dental diseases. She works towards eliminating caries in children by reinforcing home oral hygiene measures at each visit. Her dream is to eliminate the fear of dentist visits in children.
She is also a keen learner and continues updating herself with the latest technology, protocols and advances in Pediatric dentistry. She is also trained to provide treatment under Nitrous Oxide Sedation. She envisions to have every single child leave the clinic with a smile on the face, wanting to return to see her again. As a passionate pediatric dentist, she takes on responsibility to not only instill a positive dental attitude in the child, but also instill values and principles that the child can hold onto for a successful and peaceful future. She strives to keep the magic alive, one tooth at a time.
Our
Specialist

Consultants
Dr. Rajesh Sabnis
MDS (Oral & Maxillofacial Surgeon) , Fellowship Cleft & Craniofacial Surgery C.C.I (Switzerland).
He specializes in Wisdom tooth Surgery , Removal of Cysts & tumours of Jaw,Facial Trauma, Cleft lip & palate, Orthognathic Surgery & Dental Implants. He is recipient of the prestigious Rutherford Research Award in Oral & Maxillofacial Surgery, 2015.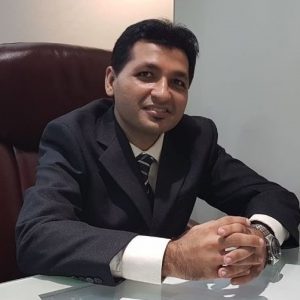 Dr. Avneesh Tejnani
Master of Dental Surgery (M.D.S.) in Periodontology.
He specializes in mucogingival soft tissue surgeries and,Periodontal Plastic procedures.Treatment of Gum Disease and hard tissue regeneration. Use of Lasers for the management of soft tissues. Implant dentistry and treatment of Periimplant disease.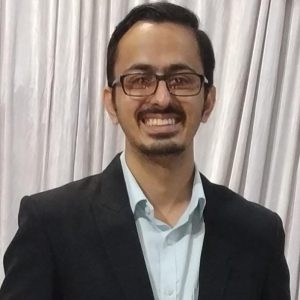 Dr. Vishal .K. Parashar
Master of Dental Surgery (M.D.S.) in Orthodontics and Dentofacial Orthopedics
Dr. Vishal is a Consultant Orthodontist and specializes in providing services which include Metal and Ceramic braces,Myofunctional appliance therapy, Invisible aligners, Myobraces and Advanced Aesthetic orthodontics. He has been awarded Best Poster Presentation at Orthodontic Conference held in Chennai.